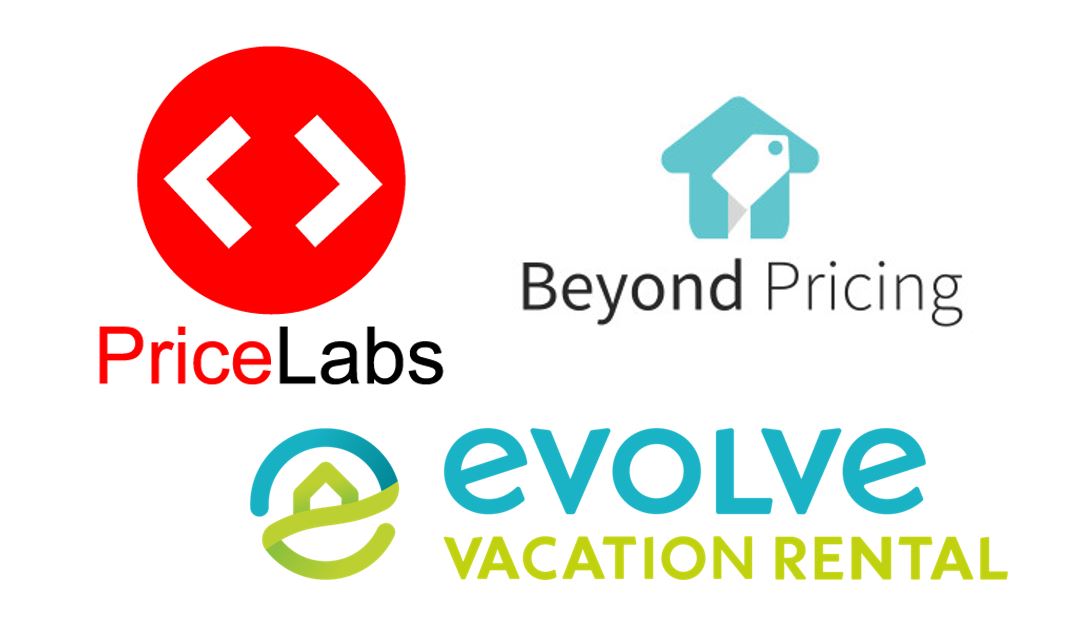 It can be hard to know what to charge for your bookings. You need to know what the going rate for your area is, what your competitors are charging, and how your property stacks up. Not to mention, you have to keep in mind season variability and major events taking place in your area.
As a busy host you have a lot on your mind and it can be hard to keep all of these things straight, much less find time to adjust the prices. Sure, you could just find a nice, middle-of-the-road price, but that also means you will miss out on charging higher prices during prime times, and miss bookings when things get slow. Those lost profits can add up fast!
Luckily, in our technology-driven world, there are several services that can help you with this! Each are a little different and could be a good fit depending on your needs.
Evolve- First on the list is Evolve. This service is like an all-in-one personal vacation rental assistant. They develop an optimized listing on major sites, calculate correct pricing, handle guest questions, and connect you with other Airbnb necessities like a cleaning services.
It's like having a price analyst, receptionist, and cleaning service in one place. With so much help, it comes with a steeper price than the rest. Evolve charges 10% of every booking. That's a significant chunk out of your profits, but for a whole lot of help. I've never used it, but it seems to cover a lot.
Beyond Pricing- This is a much more streamlined version of Evolve. Beyond Pricing focuses solely on optimizing booking prices based on season variability and local factors. They also make it easy by having an option to automate your pricing and by allowing the software to easily integrate into major booking sites.
With fewer features, you pay a much smaller price; just 1% of every booking. Personally, this is the one I use. It works great and fits my needs since I don't need everything that Evolve offers.
Wheelhouse- Very similar to Beyond Pricing. Only 1% if you have less than 10 properties. I have been with Beyond Pricing for a long time and haven't tried Wheelhouse. It seems Wheelhouse is a little more aggressive at pricing higher for longer. I have not tested if it is too high and misses bookings. I would compare them both.
PriceLabs- PriceLabs is like Beyond Pricing went to a few more years of school. Again, this service focuses just on price analytics and optimization, i.e. getting the right booking price at the right times. But it is much more customizable. You can set limits for high or low bookings should be, choose the level of automation you want and more.
PriceLabs also offers a different payment plan. They charge a monthly subscription based on the number of properties you have. $20/mo for one property, $15/property/mo for 2-5, and so on. You can also simply purchase pricing reports from them and then adjust prices on your own.
Figuring out the right booking prices can be challenging, but there's lots of help, it's just a matter of finding the right one for you!
Happy Aribnb-ing!