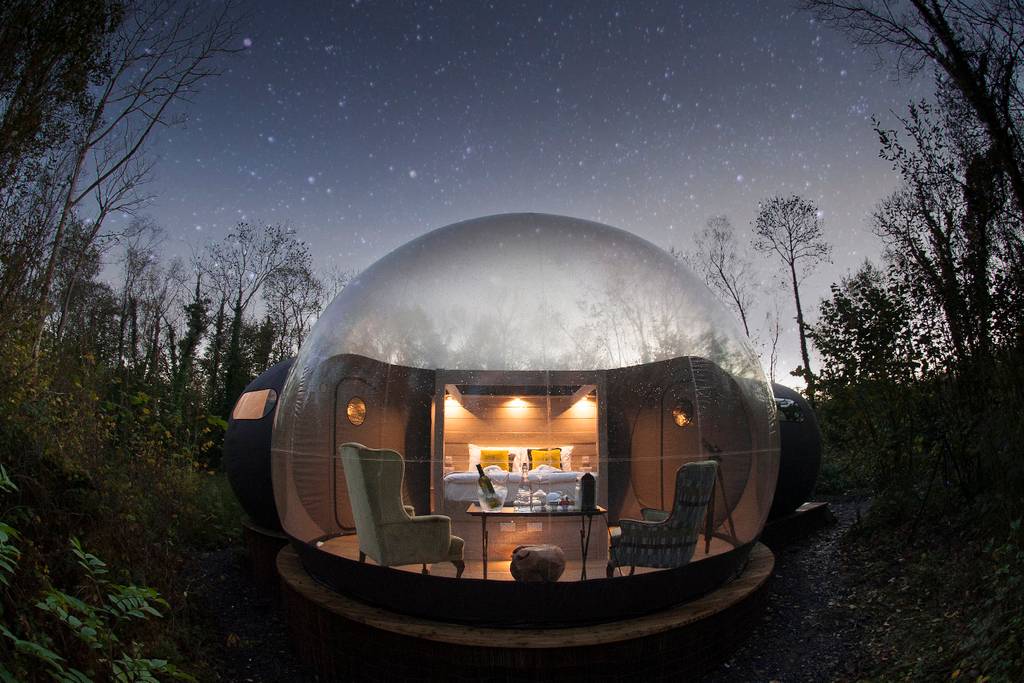 I like to think of myself as an outdoorsy person, but then I get into the outdoors, and there's mosquitoes and wasps and bears, there's a never-ending mix of campfire smoke and the smell of "Off" fighting its way into your nose.
It just gets less and less appealing.
I came across this bad boy this week, and it answers my problem!
Now I can sleep under the stars, out in the woods. I'll be safe from bears, mosquitoes, and the constant smell of smoke.
Now I just need a good excuse to go to the UK for a camping trip…