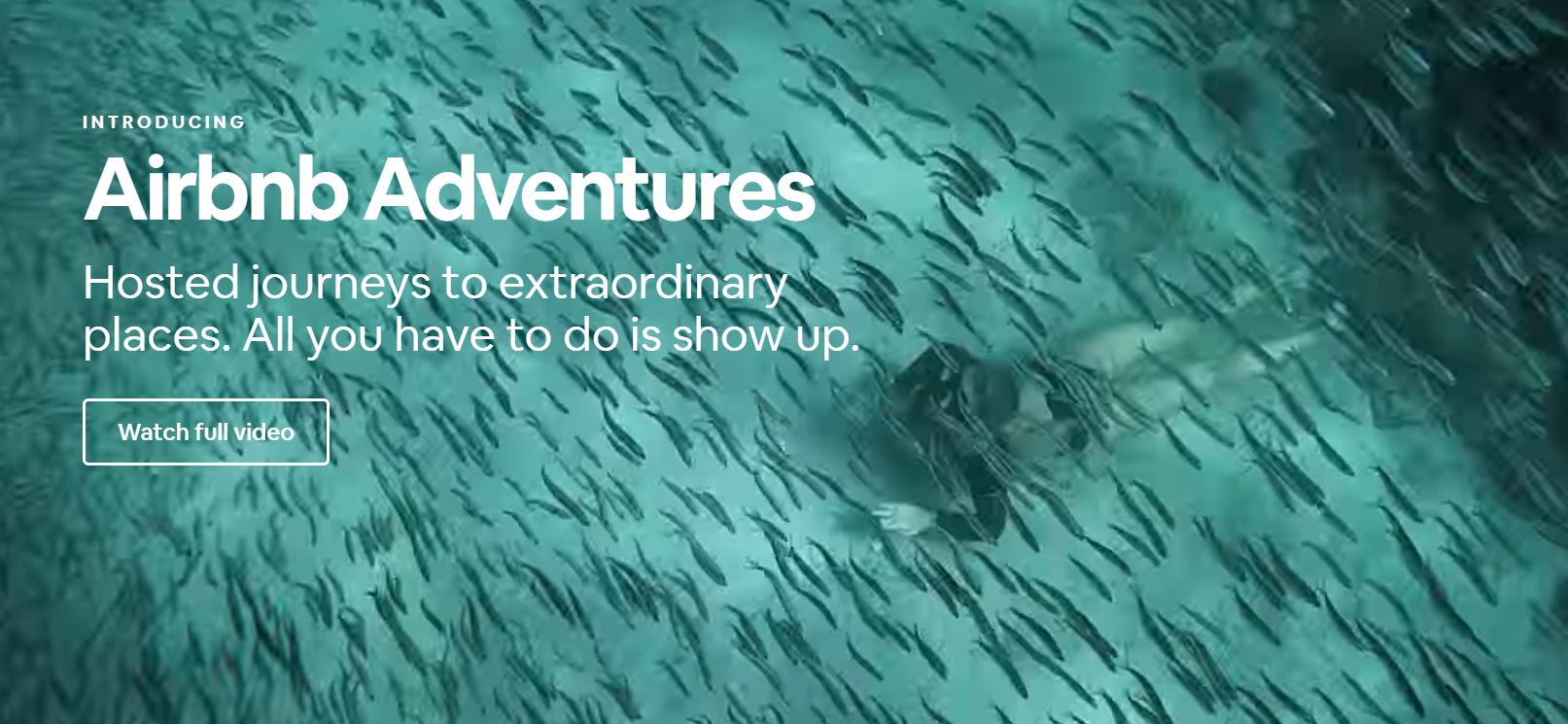 Airbnb recently launched Adventures to help you experience the adventures that you didn't experience in the adventure of their experiences, but that will be an even more adventurous experience to experience as part of your adventure...wait...what?
Anyone else confused by Airbnb's new 'Adventures'?
What exactly are they and how are they different from Airbnb 'Experiences'?
Let's start with experiences. An Airbnb experience is a resource to find out local activities that takes anywhere from a few hours to a day for a small(ish) cost. You can use it at home (almost like Groupon) or to add a little spice to your vacation destination for a reasonable price.
Think of Airbnb Adventures as long-term Airbnb Experiences in exotic places. Instead of a small activity that takes a few hours, you have an entire vacation itinerary planned and included in your booking. Adventures are geared towards exotic destinations and intense encounters.
Adventures will include everything from exotic culinary tours, to jungle excursions, and even an 80-day world tour! Think guided-tours on steroids.
Except don't think guided-tours because those were specifically tabooed. MarketWatch's expert Ed Radoinc said, "Millennials look at 'tours' as an older seniors tour group. They think they're going to be on a bus with a group of old people and then go to a museum and see some statue." And even the older crowd wants the adventure. He continues, "older people who are active and do travel want to see a marketing campaign that seems like it's for younger people or features younger people."
It's important to remember that Airbnb Adventures don't include travel costs. Though, I doubt you would add camping on a cliff to a trip, usually the travel expenses are planned.
There's tons of options for Airbnbs now, maybe you'll add this new offering to your repertoire.
And remember…