Years ago we decided we wanted to control our life and not have our lives control us. We wanted build a life that we didn't need to take vacations from. The way we strive for that everyday is by having the Why Not Me? Mindset.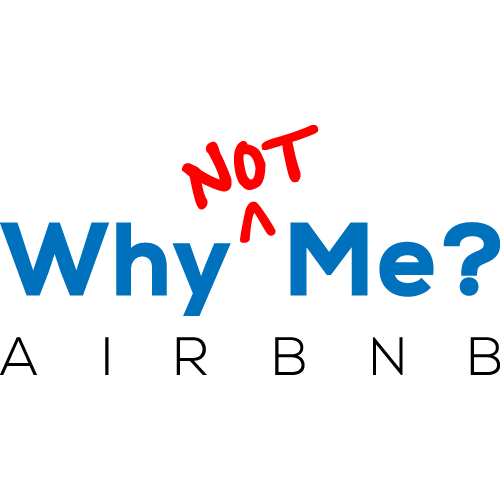 One of the many ways that we have taken the plunge into following our goals and creating our dream life is becoming AirBnB hosts. We love to travel as a family of 7 but it is hard finding a hotel that is big enough for our whole gang or coordinating getting 2 rooms together but then doesn't really feel like a vacation if we are separated. So we were attracted to AirBnBs.
We saw it becoming such a big trend, that we decided we wanted a piece of that and have absolutely loved it! It is a new stream of passive income we hadn't planned on 10 years ago, but not is doing better than our regular rental properties.
We are so hooked on it, and get asked so frequently about how to get started, that we have started a course that will be launched in January 2019 to help others in taking the plunge into becoming an AirBnB host. We are very excited about it and hope that others will enjoy this new stream of income like we have.
If you are interested in learning more about the course, sign up below and you will be receive details of the special launch discount pricing.