We use 2 main types of locks:
Housekeeping Closet (Interior only)
Exterior E-Locks
Housekeeping Closet
I LOVE our Housekeeping Closet locks. They are only $50, super easy to install, up to 8 codes, and worth every penny. We use the SOHOMill 99. I haven't had any complaints about these locks. Any negative reviews seem to be because they tried to use it outdoors or the battery died and they are locked out. But they do send you a battery jumper for when that happens and it warns you with a low battery alert. I highly recommend it.
You can order one here on Amazon.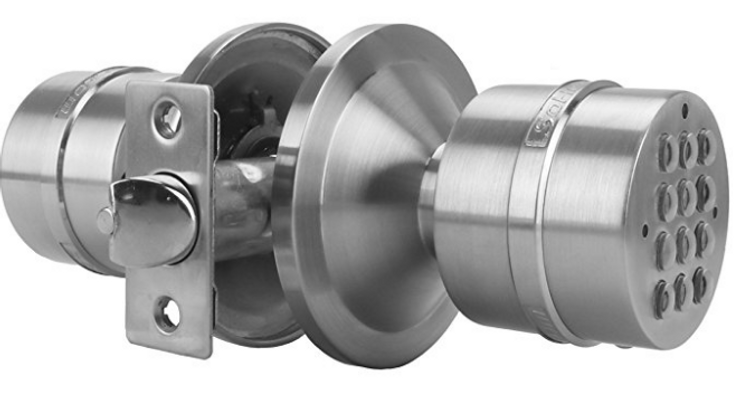 Exterior E-Locks
For exterior locks, we use LockState RemoteLock 5i WiFi Electronic Door Lock. There are 2 different models of this lock; keypad only or keypad + handle. Make sure when you visit a property you take a picture of the front door so you can analyze what would be a better fit for your property.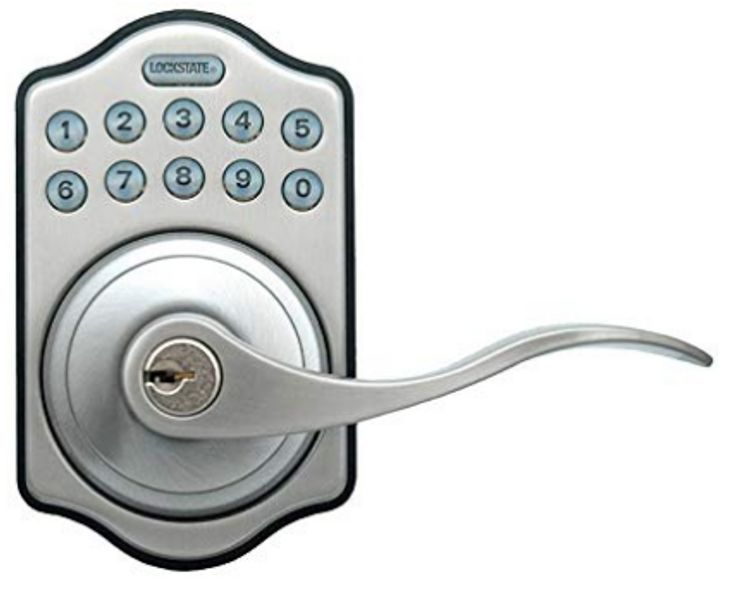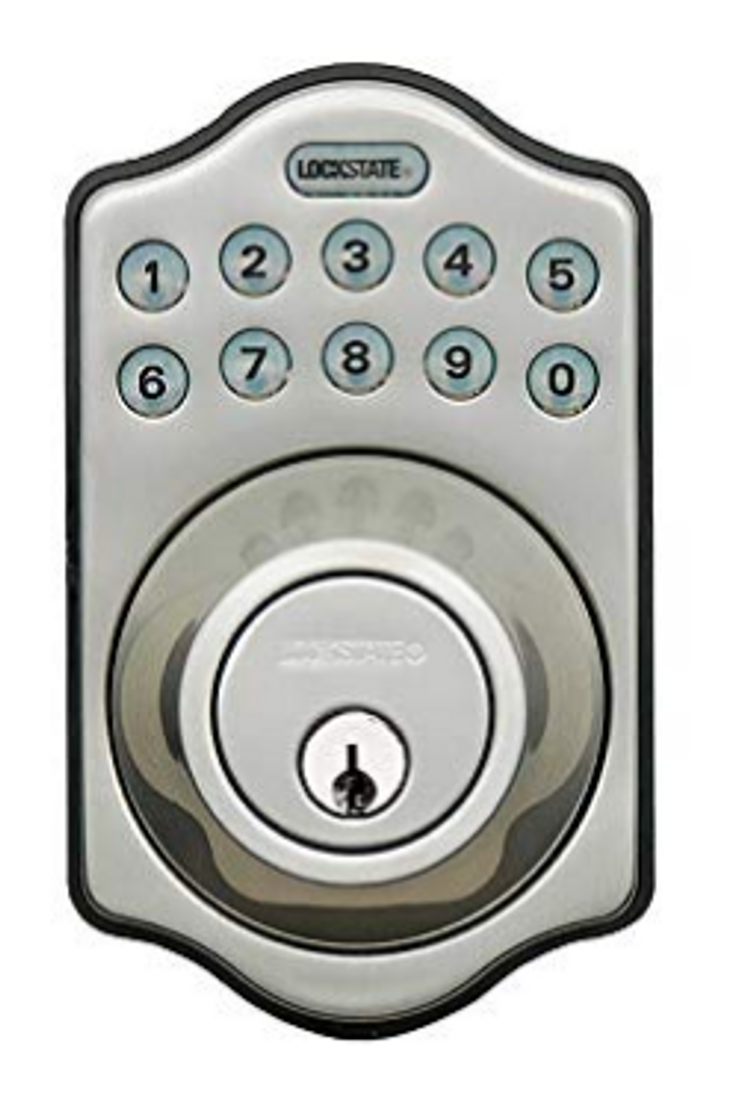 Why E-Locks?
I have fought this back and forth because when I first got my locks we had a few problems. Our handyman had installed them incorrectly and we couldn't connect to the Wifi on another. Since we got the issues fixed we haven't had a problem. But it did take me a few weeks on each to figure out the issues. While frustrated with those issues, and looking at the high price PLUS monthly costs, I evaluated if it was really worth it. Here is what I came up with:
PROS
Eliminates concern of guests making key copies
Remote Access to lock/unlock the door
No lost keys
Ability to lock out unwanted guests
Ability to see how long your cleaning team is really there
*No lock outs (ideally)*
CONS
About $250 to purchase
Monthly $1/lock/month or $3 or $10/month depending on the plan
Harder to install than a regular lock
Need to check battery monthly
I decided that realistically my complaints were in the majority and the elock really was worth it. I even tried a month without them and got called THREE TIMES with lockouts between 10:30pm and midnight! No Joke my friends… THREE! That right there made it worth it.
Note: if the Wifi goes down or battery dies- they will be locked out so you should have a spare hidden somewhere close in a lockbox.
Here is the link for key pad only.
Here is the link for key pad + handle.
Affiliate links are included in this post.